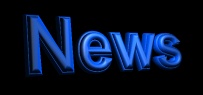 ~Social Media~







For up to the moment details. Best to check my Facebook or Twitter.



5-10-15 ~ I know it has been a long long while since I updated this news section.. That's because I have been so insanely busy the past couple years working very hard. I've been involved in many films and TV shows. To all sorts of productions both in front of the camera and behind it. I've worked on a lot of stuff both big and small. From High Profile TV shows and movies. To even more stuff on my own. I'm also now a Sag Eligible Actor and things are only going to get busier for me. So my updates here might be slow.. With the changing face of media and the web. The best way to see what I'm up too is through my social media sites. Yes I have Facebook, Twitter and Instagram. This is still my Official site and always will be. Till they no longer let me edit it and I need an upgrade. But don't worry. I'm still around and doing great! I was one of the stars of the Nat Geo series. "How to Survive the End of the World". There are a few movies out right now you can catch me in."Walter" and 50-1. You can also see me on tv shows. such as NBC Crisis. Parks and Rec, Chicago PD and Chicago Fire. Plus a few others. And lets just say there are a few big movies coming out soon that I will be part of too. But I'm under some contracts not to talk about them till they come out. But Check my Facebook, IMDB & twitter often. You never know where I will turn up now or what I will be doing.






2-16-12 ~Where does the time go when you are busy? Lately Ive been having alot of auditions like is normal with the start of the new year. Lining all sorts of things up for the coming year. More to always come!

2-6-12 ~ You can catch a glimpse of me on E-news at the NFL honor awards. Still hard to believe

2-4-12 ~Tonight I had the incredible chance and honor to go to the Inaugual NFL Honor Awards at the Murat Theater in Indianapolos. Which was part of the Super Bowl Events. I worked as a seatfiller and was able to sit 6th row from the front. It was broadcast on NBC and I can be seen several times throughout the show.

1-24-12 ~ Had an adventure with finding new glasses. My old frames broke. Seem im going to have to get some new frames. But my contact will have to get me through till then.

1-12-12 ~ As most know ive been playing alot of basketball and injuries happen. I came down on someones elbow after jumping. Luckily I am ok but taking it to the throat is no fun.

1-9-12 ~ A fan page has been made for the indie film i was a part of last fall. Here is a look at the "Reign of the Scarecrow" Click Here

1-5-12 ~ All sorts of audition already. Things for the year are already looking good

1-1-12 ~ Happy New Year. 2012... Lets see how busy I can be this year... Last night was spent partying with family and friends.

1-26-11 ~ I hope everyone had Happy Holidays. I got most everything I wanted. Especially the Star Wars stuff I will be using for a few of my new costumes!

1-16-11 ~ Always nice to catch up with everyone at the Indiana Film groups. I made it to the christmas party last night and was great to see everyone at the Cambria Suites in Noblesville for the Holiday party.

12-2-11 ~ Had alot of auditons for things lately. films. commercial and more. Alot of things are for production next year. But you never know what can happen in this line of work. Always ready to be a part of things on any production i want too.

11-28-11 ~ I hope everyone had their fill of Turkey for the Holidays. I spent mind with family and just played some games. Nice to relax in the off days.

11-19-11 ~ Yesterday I had a fun day filming at Ball State. I wrapped my part as Professor Donald Albright in the short film "Season's Ripe". A fun cast and crew. Happy to be a part of it

11-10-11 ~ First look at the Visa Card Super Bowl Commercial. Worked as background for the quick walking out of the airport scene. Looks like they are doing a few different versons. I know several others who worked on this will want to see it. Click Here

11-4-11 ~ The trailer is up for "Reign of the Scarecrow" Check it out. Click Here>

1-1-11 ~ The last few nights I have been helping my friend of many friends with his haunted house. I worked as one of the actors in the Zombie section of the haunt. It was a fun time had by all. With money headed to charity. I was happy to help out with Wasteland Cemetary. Click Here

10-25-11 ~ Ive gotten a few new costumes this year. A Luke Skyalker Costume and a Han Solo Costume. Complete with holster, gun and everything. Looking forward to wearing these in the days to come.

10-11-11 ~ Going to be helping my friend at his haunted house for Halloween. It should be fun.

10-5-11 ~ Im working on a few new costumes. they are turning and looking out better than expected. Like most actors you can find alot of good costumes at the goodwill. Alot shop there to find things they need quickly it has helped me out on many occasions.

9-25-11 ~Wrapped my part in the film "Reign of the Scarecrow" today near Logansport. Nice to work with Joshua Etter again. Great cast, crew and a fun time had even in the rain. More info to come on the film

9-24-11 ~ Looks like I have 3 films that were selected to be in a new local film festival for 2011. The film festival will be held in Alexandria at the theater like 10 mins away. (So locals can go see.) The 3 movies im in at some point are - Left For Dead, Finding Xanadu & Leia Not Leia. Click Here

9-18-11 ~ I now have 20 imdb credits up on my page. Happy to have been a part of so many great projects. Click Here

9-16-11 ~ I will be riding in the local Frankton Heritage days parade this year. The hometown moviestar will be back in town and looking forward to seeing everyone. Warming up my candy throwing arms.

9-12-11 ~ Added some screencaps of "Amanda" to my facebook page. They can be seen here Click Here

9-10-11 ~ The Founding Four were at it again. We rode in the Speedway Parade over the weekend. It has been greating being part of the group. Who knows what is to come

9-3-11 ~ The Founding Four was happy to be part of the Miricle Mile Parade. As hot as it was. Over 100 degrees. We made it out for the fans.

8-28-11 ~ Official wrapped my part on the short film. Three A.M. It was a fun shoot with a great cast. Nice to have the opportunity to work with the directors and some cast i enjoy working with again.

8-14-11 ~ When Aliens Attack! They finally did.. The show aired on Discovery Channel for the Curiousity Series. "What if Aliens Attack" It was hosted yb Michelle Rodriguez. It was slightly different than the UK verson and much shorter. But. I can been seen multiple times over throughout as Jacques and a Refugee.

8-7-11 ~ Gen-Con... what a weekend.. I was all over the convention center. I was in the group of Jedi's with our FX lightsabers. Rocking my Anakin costume. Event filmed a quick scene for Nerdvana at the event and work for the CoStar Go Company. Invading their Ipad lauch sword fightings on stage with my brother and cousin in costume. Was a fun weekend all around. Plenty of pics on my facebook page.

7-27-11 ~ Ive landed a role in a short film to be shot here in Indy in the coming weeks. It is a short film call Three A.M. I will be playing the charactor of Nick. it should be a fun interesting role. Praticing my southern accent.

7-14-11 ~ I went to Chicago and worked on a new pilot Tv show called "Powers". It was based on the comic books. I went to work as a businessman but was change to a cameraman on set because i had other clothing. Fun shoot except for the lunchroom incident where they decided to yell for us checking out the super suit they so graciously paraded through holding to take their pictures which they wanted it to be top secret. My phone going dead blinking made them think I was taking pictures. Which they quickly found out I wasnt. But if it was so secret you dont go and parade it through extra's holding. Common sense goes along way. But still a fun shoot even with being knocked don the stairs by local police. LOL

7-3-11 ~ ~ Attended the premier of Leia Not Leia last night at the Hamilton Imax 16. I am happy to be part of the cast. I used my star wars costumes for the film as I am surprizingly in the same scene twice. Once as Anakin and then as Darth Maul. It was a great film I am happy to be part of.

6-15-11 ~ I was called in to work on a student film at Ball State. They needed some people for a scene. It was a filmed called "nerdvana" I was playing the part of a convention go'er for a star trek convention. It seems like a film I'd like. Happy to be involved in it.

6-10-11 ~ Helped a friend move some furniture in her house. She needed some help as she was getting new carpet put down. Had to show off flexing my muscle a bit moving stuff around. lol So uch for taking a few days off to relax after all the stuff going on.

5-31-11 ~ The big weekend for the Founding Four.. So much happened. From the Race. To the 500 festival parade to everything that has went on during this month. It has been incredible to be part of this group and do the things we have done.

5-28-11 ~ Was intereviews by the Herald Bulletin Newspaper for being part of the Founding Four. It was a great Article. I was happy to be able to do it.

5-26-11 ~ An old friend of mine ask to interview me for her website. Here is the interview. I hope everyone enjoys. Click Here

5-21-11 ~ Working out at the track for a few days with the Founding Four. Its going to be a crazy few weeks. We'll also be riding in the parade for the town of Speedway. Always great to work for them.

5-20-11 ~ It seems "When Aliens Attack" is going to air in the UK. Then it will air in the US later in the year. Most likely under another name. But if you are in the Uk it will air over the weekend.

5-18-11 ~ I was booked for an interesting gig. It was working for Macy's for an internal material shoot. I model some clothing, did a scene. then did some voice over all for the company. It was a fun shoot near cleveland at the roots learning center.

5-7-11 ~ Back working out at the track for the Balloon Glow and we will be at the Allison Trans party and the Breakfast at the Brickyard too. Plus im sure other events over the month.

5-6-11 ~ Attended the Ribbon cutting for the re-opening of main street in the town of Speedway. Was happy to be part of the ceremony as Arthur New of the Founding Four.

5-5-11 ~ Yes we are at the 500 festival kick-off on the circle. COme check out the events and Founding four again. Its going to be a busy month for us for the 100 anniversary of the 1st race.

4-28-11 ~ I went to the Indianapolis Motor Speedway Motorcycle event. I rode my 1974 Honda motorcycle and got alot of compliments on it. Im sure i'll be back there alot next month.

4-22-11 ~ Had an audution for Hoosier Park last night. Was a fun audition but not expecting to get it. But always nice to audition for local stuff.

4-19-11 ~ Thank you all for the B-day Wishes! Was a great night. I relaxed & ate cake, Then was taken out to a late lunch by my Dad & Brother at my fav restaurant (Chinese, My Fortune - I have the ability to know higher truth) Then I met up with an old friend & we test drove some cars. I came home & played basketball. I scored 22 pts. hit 6-3 pointers & ended my night on a game winner. Fun day & got some good news. Thanks All!

4-10-11 ~ Finally getting the motorcycle. Will be nice to get it all tuned up and ready to ride. Im looking forward to feeling the wind in my hair and riding free.

3-21-11 ~ Got my credit up on my IMDb page. Just having the chance to work with some in the best in the business is something that makes it all worthwhile. Lowered my degree of Kevin Cacon LOL Im a 2 now. One day it will be 1.

3-17-11 ~ The big news.. I just got home from Michigan. Where I worked on a new film with none other then Ryan Gosling. The film is directed by none other than George Clooney. I did a quick scene for the end of the film. Where one candidate is endorsing the other. I played a Senior Staff member and basically just stood and clapped. But the exeperience to work with those two was amazing. I was extremely happy to be part of the film called "Ides of March".

3-14-11 ~ Got some big news coming up. I'll be working on a big project up in michigan. Details are coming and more soon.

3-7-11 ~ Home from set. I worked a quick scene in a small budget short student film called "Meth Lab" I played Lead Swat team member David Myers. It was afun shoot and always great to be back on set.

2-29-11 ~ I attended a local Oscar party last night. There was a reception at the Cambria Suites in Noblesville followed by the Red Carpet at the Hamilton Imax theater. Several local stars came out for the event. It was nice to meet everyone and a great time was had by all.

2-25-11 ~Im happy to announce that the political commercial I was a part of "Government on our Backs" won a Gold Addy for television at the Columbus AdFed event last night. https://www.youtube.com/watch?v=5XQNU0Fuj4g

2-24-11 ~ Did a photoshoot but not impressed with how the pictures turned out. Hoping to get more done soon when time permits. Alot of things in the works

2-16-11 ~ Working on a new photoshoot. Hoping to have a few updated pictures soon. Always good to have a few new pics.

2-12-11 ~ Went to the IMS production tour with the Indiana Filmmakers Group. Nice to see around the place. A great tour and alot of resources for anyone in the area in the business.

2-1-11 ~I've been having alot of auditions lately and looks like I landed a couple projects.. More to come soon as I am constantly busy.

1-30-11 ~ Last night I attended the premiere of the short film I did "Left for Dead". It was held at the Historic Arcraft Theater in Franklin, In. It was a fun night of short films and hanging out with good friends after. Click Here There are also articles popping up in the local newspapers there too. Click Here

1-26-10 ~ Secretariat is out on Blu-Ray and DVD I suggest going and picking up a copy. I did already and was able to grab these screen captures of myself from the video of where I am in the Kentucky Derby Scenes and the Press Conference. Click Here

1-16-10 ~ Yes I was pulled over last night. But appearently I just had a headlight out. The Local Police just need something to do at times around here. Which is obviously the highlight of their boring evenings. Picked up a new Headlight and no ticket was given though. Im constantly busy lately.

1-3-10 ~ Today I went and got new contact lenses. They are usually very helpful to me as an actor. It helps me be able to have different looks and do so much more. Im enjoying them :)

1-1-11 ~ Happy New Year! It is 2011. Last night was spent at the usual New Years Eve Party playing games. Hanging with friends an just having a good time. Im looking forward to this new year as I have alot of exciting things going to happen.

12-30-10 ~ Did you all feel an earthquake? I sure did it woke me up. I knew what it was when it started happening, not something you usually have in Indiana.

12-25-10 ~ Merry Christmas All. Im spending the day with family and just going to relax. Have some good food and sleep in.

12-21-10 ~ Strange things happening already? No it wasnt quite Santa on th roof. But a girl showed up at the door needing help. So I decided to help her out and drive her to the police station in the snowstorm.

12-15-10 ~ Had several auditions lately. My other acting friends are so amazed i take my audition so casual. While they get nervous and nearly cant stand the wait. Im usually more casual and just know that if i get the part I do and if not I am not worried because I always have things Im better suited for happening.

12-10-10 ~ Voting has been going great. Over 1000 votes and more. Im excited but I know it will be alot of work after. But if I get the opportunity to do it. I will make the most of it like I do with any project I work on. Im also doing alot of other things preparing for the new year and setting up the groundwork for plenty of opportunities already. Looking forward to whatever happens.

12-4-10 ~ Im entered into the WWE Tough Enough Voting contest. A friend entered me and signed me up. Sure I would gladly take a spot on the TV show if I am chosen. But have to grab the votes first then send in an audition to them. But with them casting it. Im pretty sure how I know it will go. Click Here To Vote

11-30-10 ~ Got a New Internet and Satelitte hook up. Now going to be blazing 3 times as fast as the old. Being at the new place does have its advantages.

11-27-10 ~ Finally Im back to playing some basketball. Being an Indiana boy. Basketball is just life around this area. Its fun to do. I'll be playing locally with friends on the weekends and just enjoying the pick up games and exercise that i needed.

11-15-10 ~ I made the move. In between things Ive been setting up a studio room in the new house. It has been coming along nicely. The release of alot of stress is a good thing. I can fous on more of my stuff and not have to deal with any problems. Which is the best thing imaginable.

11-8-10 ~ I finished my role on Creeporia The Movie. I've been filming it on the southside of Indy at the Asylum Complex. I was brought in last minute to play the Role of the Prop Master in some movie studio scenes. It was a fun time had by all

10-31-10 ~ Hopefully everyone had a safe and Happy Halloween. Ive taken it easy this year with everything going on. Im a busy guy as always :)

10-28-10 ~ My brother bought a new house. Ive been helping him paint and fix it up some so he can move into it by the end of the month. Im even thinking about moving upstairs into it and making myself a studio that way I can do auditions easier and more. But doing something new is always a good thing especially if family doesnt like it. You have to do what is best for you. Screw them if they dont like it.

10-26-10 ~ Well the Transmission on my car is shot. One more thing to deal with I guess. But the good thing is I have someone willig to fix it really cheap and they always do a good job. Just going to be down a couple days. You miss not being able to get around. Hopefully it stays warm where I can ride the Motorcycle to get to a few places.

10-18-10 ~ There is a new version of the Indiana Live Casino Commercial. It is called Simply the Best. Click Here to Watch. This is the other footage we shot when we did the shoot last year for the Lucky Rabbits Foot Commercial where I am dancing. Im at the table playing poker in the Blue shirt when the waitress comes up.

10-17-10 ~ Im heading back to Columbus for some added scenes to the Government on our backs political ad. Since its showing more candidates have wanted their versions of it. So we are shooting more lines for it. Another 13 versions. Seems everyone loves it :)

10-15-10 ~ The political commercial I filmed is making the rounds. "Government on our Backs" is out and up on youtube. Click Here CBS has rated it #1 for political commercials and it was even picked up and talked about on CNN. Im happy I was a part of it.

10-8-10 ~ I am in Secretariat! I made the cut. It is out in theaters today. I seen myself in 3 different shots. All KY Derby Scenes. Im in a Light Green Jacket/Tie. The Press Conference Scene (Wide shot. Im in the top right leaning against the pillar laughing) Next They lead the horse out to the track turning the corner. (Im on the corner in my sunglasses holding the big red sign). Then after the race. Crowd Cheering (wide) (Im in the top left cheering because I won the bet).

9-24-10 ~ Home from the Political commercial shoot. long day and tired.... Very fun shoot though about "Government on our backs" done by The Family Research Council PAC. I have a feeling about those 14 congressmen and women in different states are going to want to get me.

9-20-10 ~ I am booked for a Political Commercial. We will be filming it in Columbus in a few days. Its going to air nationally in different states for the elections. It is going to be a fun shoot.

9-17-10 ~ Unfortunately I wont be able to ride in the Frankton Heritage days parade this year. I will be needed to ride in the Speedway Parade with the other members of the Founding Four. But Im sure I will be in attendance of Heritage Days throughout the weekend.

9-14-10 ~ Here are some pics of me from the Discovery Channel shoot When Aliens Attack. Click Here Here are pics other friends took on set. Click Here There are tons of pictures linked on facebook. With all the friends made and fun times had. It is an experience unlike no other and something I'll always remember.

9-12-10 ~ Yes, Ive been filming a TV film for the Discovery Channel. It will be called "When Aliens Attack" by Atlas Media Copr. It Should air on Discovery Channel sometime in March(tennative). Might be a 2 part show. More info to come Im sure. It is about the reality of what if aliens do exist & attack the earth. I was playing a National Guard named Jacques. A refugee & a dead body too. Made some new friends. Had a Blast! Still catching up on sleep but letting everyone know who has been asking. Pics to come soon!

9-5-10 ~ Ive been cast for a TV show that will air on the Discovery Channel. Im leaving in a few hours to head to Muscatatuck Urban Training Complex in Southern Indiana to film it. Im really excited about this. Its going to be fun.

8-24-10 ~ I finally got my car all done. I had a small accident a little while back. It has taken forever to get things worked out and the final pieces orders. I did the work myself. But the Blue Camaro is back to looking better than ever.

8-12-10 ~ Having alot of car work done today. With the accident it cause some problems to arise even though the car is still driveable. But with all the traveling and work I do in it. It takes alot of maintaining it. New Ball Joints, New Tires and Oil Change does wonder.

8-4-10 ~ Just having a blast this summer. Working on everything. riding my motorcycle. Just enjoying the time I have to be able to have an awesome career and alot of free time to do the things I want to do finally.

7-31-10 ~ After all the work it is good to take a day and just relax and have fun. So myself and family took a day to head to Kings Island Theme park. To ride some Roller Coasters and just have a fun day to ourselves. Here is a fun photo of me taken Click Here

7-24-10 ~ Wow where has the summer gone? Its Almost August already. I have been so busy I havent even noticed. Over The weekend I attended a Script reading for a film I am going to be a part of. Obviously the script isnt finished fully. So things are going to change. But I will keep things informed.

7-16-10 ~ Seem I have been getting more projects to list on my IMDB. I have a good 15 project and I am sure more are to come. I am happy with everything I've gotten to do. Ive been involved in some incredible stuff an there is more on the way.

7-9-10 ~ Yesterday I did a print shoot for a Credit Card. Its a shoot for the Chicago Bears Ad which will appear in the season programs. I'll have to pick myself up one if possible.

6-29-10 ~ Worked on another project the last couple days. This time it was a Kentucky Lottery Commercial. It was a fun shoot where I am sitting at a booth in a diner cheering for Frank. Then I also stayed and helped as an assistant cook.

6-25-10 ~ Had a scare tonight while riding my motorcycle. My rear tire blew and I nearly went down as the back of the bike started fishtailing, the tire tore itself to pieces. So I am looking to get that fixed. But I am ok.

6-22-10 ~ I broke out a couple of my Star Wars Costumes for a film I was a part of. It was called Leah Not Leia. I used a couple of my star wars Costumes to help be a part of it. I am actually in my Darth Maul Costume and in my Anakin Skywalker costume as well. It was a fun shoot for a comedy short film. Hoping to have some pics soon.

6-15-10 ~ Been having some more car trouble recently. Hoping to get it all worked out. Might know it after i got screwed on that speeding ticket when the cop didnt keven now what really went on.

6-5-10 ~ The last few days have been crazy. I had some family graduating and also made a rush trip to Chicago for something later in the summer. But After the busy month of May, I am sure my summer is going to be just as hectic.

6-1-10 ~ Another great month of May over. Next year is going to be insane at the Brickyard. But this year attended a few parties and met some great people. You can check out all the updates for things at the Founding Four Page. But I'll always be honored to have the chance to dine with Johnny Rutherford, Meet Helio Castroneves and other drivers. Walk along Pit Lane and Gasoline Alley. Meet the princesses and just take pictures with fans.

5-27-10 ~ Yesterday was Community Day at the track. You know it is something special when you can say you drove your car around the Indy 500 track.

5-24-10 ~ The last couple days have been fun as always. Attending the Mayors Breakfast and Bump day at the track were very fun times. We still have more to do at the track and a few private parties too.

5-16-10 ~ Feel free to follow all the stuff happening with the Founding Four of IMS on Facebook and Twitter. Facebook Twitter

5-9-10 ~ Spent a Chilly Night at the Indianapolis Motor Speedway. The Founding Four are back for another season. The month of May is going to be a busy but fun time this month.

5-4-10 ~ If it is not one thing it is another. Had a small car accident. My brakes didnt stop me and I slid on out into the intersection hitting the car that was turning. Funny thing was I was coming home from the dentist. I got the corner fixed that was showing its age from being fixed as a kid. It looks great. Now to deal with my car problems.

5-1-10 ~The film call "Amanda" that I did last year playing Mr McNamara's Driver will be released on DVD It has a distribution deal and out later this summer. You can see the trailer for it and order it here. Click Here

4-27-10 ~ Looks like I will be working again for IMS. Already working on dates and times. Setting up all things needed as well as getting the suit cleaned and pressed. By the end of the month I am sure its going to need it again after freezing and sweating in the weather. But I love having the chance to be part of the Founding Four.

4-19-10 ~ Another year older now. I had a fun birthday. I was taken out to my favorite restaurant then got some nice seat covers for my car. Tehy say to try something new. So I tried some Sushi. Overall a nice relaxing day.

4-17-10 ~ Had to do some pick up scenes for Pastor of the Woods. But all the filming has been completed now. I'll be looking forward to seeing the final project.

4-6-10 ~ Home from a quick trip to Chicago over the easter weekend. I was brought in as background for another TV pilot. This one is called Pleading Guilty. Starring Jason Issacs and John Laroquette. It was a fun shoot even being background.

3-28-10 ~ Heading to Chicago soon. I am working on a TV pilot called Matadors. I've been told I'll be playing a lawyer at a party. So it sounds like alot of fun.

3-19-10 ~ I've been very busy lately. Ive spent the last week near Cincinnati at the Hollywood Casino. I was asked to work as background on filming for their new commercials. The shoot was fun. It was nice working with a great crew. I met some new friends and we had a fun but tiring time. I'll post more information about things when I hear about where it all airs.

3-14-10 ~ The fashion show was a fun event. I was asked to model two outfits. The first was a green basketball warm up jersey for st patricks day. The other was a very fine Grey suit. It was a great event which I was happy to be a part of. Now rushing off to something else.

3-5-10 ~ It seems I am going to be involved in a unique event even for me. I will be walking the runway in the opening event of the Midwest Fashion Week. This event will be held at Mounds Mall and it should be very fun.

2-21-10 ~ Snow snow snow.. I do have to say Im sick of snow and Im ready for summer to be coming. Several audition and more in the coming weeks. I am glad to be getting over the cold Ive had this past week too. My voice is returning.

2-15-10 ~ The last couple nights I was happy to be involved in a short film that was filmed in Indianapolis over the weekend. It is called "The Dark One". While I didnt play a large part, I was happy to be on set and met some great cast and crew.

2-10-10 ~ One commercial has been released for the shoot I did in November for Indiana Live. You can see it on their website. Click Here Im one of those dancers and more to come with the other stuff.

2-08-10 ~ Time seems to be flying this year! I have to say I was rooting for the the Colts to win last night. But it was a good season overall for them in a rebuilding year.

1-27-10 ~ Several people have been asking. Yes I do have a facebook, myspace, and twitter. Its more for my personal uses but if you can find me and I know you. Feel free to send a request.

1-18-10 ~ I am happy to announce I landed a role in another film. This film is going to be called "Suerveillance". I will be playing the role of "Captain Davis" in it and we will be shooting it this spring.

1-07-10 ~ Today I started on something that I am very happy to be doing. It is something to keep me occupied and my mind off other things going on. We all ne

1-02-10 ~ A new year and alot of new things are happening. It seems this new year is going to be just as exciting and busy as the last. Happy New Year Everyone!

12-25-09 ~ Here is wishing everyone a Merry Christmas and Happy Safe Holidays. Mine is being spent with family and just relaxing.

12-16-09 ~ The last few weeks have been hectic. Getting everything ready for the holiday. I am happy to have a few days to relax. But I know that wont last for long. Its going to be insane pretty quickly again. Im sure it will be.

12-05-09 ~ Last night I attended the Indianapolis Premier of the film TOW. I am happy to be a part of this incredible movie. It is a great story and you can definiately tell a difference in me from last year. Hardly recognizable. Overall it was a fun filled night with the cast and crew. Hoping to have some pics up soon

11-27-09 ~ Thanksgiving was just a nice relaxing day with family and friends. I spent it playing games and just having a great time as I hope everyone was able too.

11-21-09 ~ Yesterday I had the chance to be part of a commercial they are shooting for one of the nearby casinos. I was picked to be a poker player in it for the Indiana Live Casino spot about lucky rabbits. It was a fun shoot, I made some new friends and met some old ones. It was almost like an agency party. Who knows you may even see me dancing in it at some point too.

11-16-09 ~ Ive been attending alot of auditions for several different projects coming up. Some in the next few weeks. Some to happen at the start of next year. Things are still as busy as ever but exciting as always.

11-5-09 ~ Softball has finished up for the fall league finally. Im happy to make it through the season without any injuries. I finished with a really high average on the team and even had an inside the park homerun in the next to last game. Its been a long while since I can say I was fast enough to run around for one of those. Overall it was a great summer for playing softball.

10-31-09 ~ Halloween is always one of the fun times of the year. I get to break out one of my costumes which I have laying around. But this year I just broke out the Anakin Costume and passed out candy to the kids who showed up. It was a fun night as you can tell. 1 2

10-18-09 ~ Yesterday was at the Premier of the movie that I was in. "Brick by Brick". It was turn out great. My part of Clay was very comical. It helped at some comic relief to the project that turn out great. You can find more information on the movie by visiting the website. Click Here

10-7-09 ~ I just got back from being in Louisville, KY. The last couple days I have been working on the Disney Film called "Secretariat". It is based on the true story of the Triple Crown winning horse of the same name. I was playing a Horse Owner for a couple scenes filmed at Churchill Downs. It was a remarkable experience to say I work with the director Randall Wallace. Which I told him that myself when I was done for the day.

10-3-09 ~ The last couple days I have been filming my part in Finding Xanadu. It is a film being done by some guys from Ball State. I am happy to help them out on the film. Playing the part I did of Arthur.

9-29-09 ~ Something very big for me is in the works. This is something I am very excited about being a part of. More info to come very soon.

9-20-09 ~ Yesterday was one of those days you just love. I was asked again to be in the Frankton Heritage Days parade. It is fun to ride in the towns festival parade that you grew up in. I just rode on my camaro and tossed out candy to all the kids. Hopefully I can show them that dream can come true no matter how small of a town you are from.

9-17-09 ~ The last couple days in my busy schedule I squeezed in an audition for a small part in a short local movie called Finding Xanadu. Im happy to say I will be playing the part of Arthur Wainwright in the film. It should be very interesting. Click Here

9-9-09 ~ Today I was out at Eldora Speedway in New Weston, OH. I was helping with the Hamburger Helper Promotions tent there at the Speedway. It is always fun to be out at the different speedways. You meet all sorts of people which make it all the more fun.

8-25-09 ~ Softball has been a great stress relief for me this summer. It has taken up all my extra time though when I am not busy working. Not to mention being part of a great team is fun. If things continue as well as they are we are going to be the AASA Summer League Champs.

8-14-09 ~ You have to love August. Lately I have been attending all the family gatherings that happen every year around this time. But overall I have been enjoying riding my motorcycle and playing softball. It things like this that just make it all enjoyable. Now if only I could hit the lottery. LOL

8-5-09 ~ Wow I've been so busy this summer I haven't had time to do many updates here. So I stopped in to update things and added some of my new pics to the front page. Alot of things in the works. As I said Busy, Busy, Busy.

7-25-09 ~ Today I was on the movie set of "My Bloody Wedding" at the Hamilton IMax Theater. No I did not get married in it. But I was in the movie for a scene with a very nice young actress. We had fun being just being a couple going to the movies for the movie. It was a fun shoot.

7-18-09 ~ Today I started prelimanry work on a short film. It is called "Pastor of the Woods" I am playing the scary ghost role of Pastor Mosier. It seems like it is going to be a fun film to work on.

7-16-09 ~ The past few weeks I've been involved in the Urban Decay Pocket Rocket Manhunt for their new Lip Gloss. Click Here I actually made in into the top 10 overall and was chosen as a runner. Im happy to be a part of things and want to thank all those who voted for me as I did come out on top in votes.

7-7-09 ~ The last few days I've been needing to take a break. I've been going non stop for the last couple months from one thing to the next. Things have finally caught up to me. My stress level is overloaded. I've been having some more health problems. Im hoping playing softball again can help me let out some frustrations and stress. LOL

6-29-09 ~ As if I didn't have enough stuff going on. I decided I would start playing softball again. I was asked to be part of a team and I figured it would be a good way to help release some stress from things i have going on.

6-23-09 ~ I was in Cincinnati for the day. I was involved in a video shoot for TSA airport security. It was for a training video. So it was great to work with improving the security of our airports abroad with the video.

6-16-09 ~ Today I did a quick little video promo for a Mergers and Acquistions firm here in Indy. It was a really quick fun shoot and the pay was good too.

6-5-09 ~ I'm in another movie. Over the next few days I'll be working on the movie "Brick by Brick". I will be playing the role of Clay. The co-worker to the leads. It is a fun role that is stretching my acting ability. It is a fun cast and crew to work with as well.

5-25-09 ~ One of the highlights of being part of the Founding Four we were invited to one of the private parties for Race Weekend. We were invited to the Allison Transmission Party where we met one of the Indy 500 icons in Bobby Unser. It was a fun filled night and honor to be involved with it.

5-23-09 ~ As part of the Indy 500 festivities. The Founding Four were asked to ride in the IPL 500 festival parade. Click Here The parade was telecast live on WISH-TV 8 and on VERSUS Cable Network. You can catch a few pictures on the Founding Four Myspace page.

5-18-09 ~ It was a fun weekend out at the track. I have to say meeting everyone has been a great experience. It has been incredible just being able to say i'm involved with the 100 years celebration of the track. Having grown up here it seems like a dream to say i did this all. Click Here I think I'll remember this experience for a while.

5-16-09 ~ We will be out at the Indy 500 track in costume over the weekend. If you see us stop by and say hi to us and feel free to ask to have your picture taken with us. We don't mind. :)

5-9-09 ~ We have opened a myspace page for the Founding Four.Founding Four Myspace We will be updating it with our pictures and more for all the events we are a part of. Feel free to add us and link your pictures with us!

5-6-09 ~ Things are extrmely busy right now. When I am not on the set of "Amanda" I am sure to be out at the Indy 500 track. I can already tell this is going to be one exciting summer not to mention a Month of May. Click Here

5-1-09 ~ Tonight we were out at the Indianapolis 500 Race Track for the first time this month. We were back as the Founding Four for the Balloon Glow. It was fun to see all the festivities starting for the Month of May.

4-28-09 ~ I made it back from my LA trip just fine. While there I was able to take a small acting class and Tai Chi class. They were both fun along with the convention I attended. I will post more that experience when I get the time. Busy filming and the Indy 500 stuff will start soon.

4-21-09 ~ On my way to the set for filming Amanda. I ran into some problems. I had just finished a phone call and then woke up in the middle of the field. Yes I am ok. But looks like I am going to have to take it easy driving for a while to play it safe. Something tells me I should relax more.

4-18-09 ~ I spent my birthday just having some fun and then I was also on the set for the "The Detour". It was a nice fun shoot with a great crew. I am starting to look forward to my LA trip in a few days but also filming Amanda too. Time to relax is always good though.

4-15-09 ~ Yesterday I recieved a rush call from my agent. I was asked to participate in a movie they were filming locally. It was called "Bloomington" I was mainly a featured extra in the scenes we filled. I was playing pool at the party. But it was fun and I got to catch up with some friends.

4-10-09 ~ Seems I landed a role in another movie. I attended an small audition the other night. It is a small filmed called "The Detour" where I will be playing an Police Officer. It seems like a nice fun script.

4-4-09 ~ Today I went to an audition for a movie called "Amanda". I am happy to say I landed a role in the movie. But looks like they will be switching me to a slightly larger role. Either way it is fine with me. I am happy to be involved in it and will be filming it later this month

3-25-09 ~ Not many knew what my New Years Resolution was as I have kept a low profile about it. It started out as a simple bet and has turned out great. It has certainly surprized myself and others who haven't seen me since the holidays. I am happy to say that I have now lost close to 50lbs and several pant sizes. I do have to say I haven't worn pants this small since Junior High. Click Here Now since most all of my regular clothes don't fit. Who is up for shopping? .

3-21-09 ~ Last night I was at the Indianapolis Motor Speedway Museum. I was asked to come in my costume and be one of the Founding Four again for photo opportunities. It was fun as always and very enjoyable. I can't wait for all the other fun stuff that is in store for the Founding Four. Afterwords the four of us went out for dinner. It turned out to be a nice night with the guys too. IMS B-Day Photos

3-15-09 ~ I had to take some time to take care of myself. I was getting really stressed out which was leadig to other health problems. I figured it was best with everything I had going on to not push myself to hard. Which I have a habit of doing with going to auditions and everything else i do. But don't worry I am fine.

3-7-09 ~ The last couple days I've been attending some classes. These classes were for a part time job that I've been looking into. Something to fill in my spare time as it was very flexible. But even with my busy schedule it didn't work out to well and was something I didn't feel right about. But you know what they say. Everything happens for a reason.

2-28-09 ~ Last night I was part of a once in a lifetime event. Most know I have been asked by Indianapolis Motor Speedway to be one of the Founding Four for the Centennial. I was happy to be at the IMS Gala for all the fun and history. You can view photos by Click Here.

2-23-09 ~ The week is already shaping up to be rather interesting. I have a couple things going on. I also have been told that I am going to be involved with a few more things happening with IMS later this May. But I am really looking forward to the Gala later this week.

2-14-09 ~ A couple days ago I had a small health scare, It was something I haven't had happen for a long while and it took me by surprize. But rest assured I am perfectly ok and I am feeling much better.

2-8-09 ~ I got word that the small film that I did last fall by the name "X" where I play a detective is coming along well. It is all being tweaked and tuned up. When I hear more I will let everyone know.

1-28-09 ~ Almost Febuary already? This year is going by way to fast as the last year did. I am happy to say my resolution is still going and I'm halfway on what I wanted. I think after I might need to go shopping. I am sick of the cold weather and ready for summer where I can ride my motorcycle again.

1-19-09 ~ It is confirmed that I will be attending the IMS Gala in late Feb portraying Arthur Newby again. It will be nice to see the guys and see what fun we can have being the founding 4 again!

1-10-09 ~ So how has everyone's new year been so far? Have you stuck with your New Years Resolution? So far I have stuck with mine. I am sure alot are going to be very surprized. But for now its my little secret.

1-3-09 ~ And it is already starting off very interesting. It is official, I do have a 2nd agent now. Heyman Talent Agency has picked me up on their roster too. They have 3 offices based in Columbus Oh, Cincinati Oh, and Louisville, Ky. My contract with the Helen Wells Agency does allow me to have another agent out of Indiana. I am happy to be a part of both agencies.

1-1-09 ~ So it is now 2009. Where did the last year go? It has been one crazy year. But now its time to look forward to what comes next. I expect this year to be just as crazy. Happy New Year All.

12-27-08 ~ The holidays are back. I spent Christmas with the family. It was a nice relaxing time overall. I am enjoying the games I got for my PSP too.

12-11-08 ~ I manage to work a little time in for a short vacation to Denver. I was needing the break obviously after everything going on. But while in Denver I did get contacted to have a quick photoshoot at the Art Institute with a nice photographer. I'm sure to have pics up before long.

11-24-08 ~ All my scenes for T.O.W. the movie were finished up yesterday. I have a couple scenes and a pretty cool death scene in the film. It was a fun shoot overall with a great cast and crew. So that made it all the more fun. For more information make sure to check the website for it. Click Here

11-21-08 ~ Yesterday I had a preliminary meeting with some very important people concerning some things happening next year. It looks like I will be doing more stuff for the Indy 500. It should be interesting.

11-6-08 ~ My agent worked out a deal to bring me into a Hooser Lottery Holiday Commercial Shoot. It was a Christmas Office party scene. Things are boring till the Tickets arrive. I played a very bored Office IT worker. It was a fun shoot with a great cast and great crew. It will be airing for this holiday season. It also allowed me to be taft Hartley'ed for AFTRA which is really nice.

10-29-08 ~ Down time doesn't last long. On a rush call I was asked to film a scene for a local independant movie called X. I played Detective Jackson in the scene where the specialist group of detectives is working together to catch the killer calling himself X.

10-15-08 ~ It is nice to be able to have some down time. After all the busy stuff I've had go on lately. It is nice to relax, recharge and see what else I have to do before long.

10-6-08 ~ Indylander was a big success over the weekend! Despite some staff problems. Everyone who came enjoyed themselves. All the stars who came had fun too. It has just left me very drained and very tired as I was going 24/7. We basically pulled off the impssible for many reasons. I was the host, organizer and M.C. to the entire event.

9-21-08 ~ Yesterday myself and a few friends participated in the local town parade again. I enjoy being able to show the kids no matter where you come from dreams can come true. We decorated the float to look like two TV's on the side so you could see us inside. It was fun to ride and throw candy as always. I was glad to be invited back. We also took home the 2nd place trophy for the parade which was a fun little bonus.

9-10-08 ~ Last night I attended a round table read for the new film I am to be a part of. the script is really good. My part will be shooting later this year in a couple months. Which gives me plenty of time to finish up Indylander which I have been working on.

8-28-08 ~ It is official I have been cast in the independant film called "TOW" I will be playing the part of Randy Peters. The manager of the diner in the film. It should be a fun film to work on.

8-24-08 ~ Yesterday I attended an audition for a film that will be shooting later this year. It seems like a fun movie and I am always up for new things.

8-16-08 ~ I've been working really hard on an event I have planned in October. It has been taking up alot of my space time. But it will definately be worth it.

8-3-08 ~ We wrapped filming on the new short horror film "Left for Dead" It was a fun movie with a nice cast. I played the Killer named Terry Bloodlash in the movie. I hope to have some pictures up before long.

7-27-08 ~ I received a rush call where I have been cast for a new short film. The film is called "Left for Dead" and we will be filming it next weekend.

7-22-08 ~ I was finally able to find time in my busy schedule to take my motorcycle test. With everything going on I have been riding with my permit for over a year. I am happy to announce that I passed the driving skills test and I am fully licensed to ride a motorcycle now.

7-18-08 ~ Last year around this time I was on the set of a very interesting movie. We filmed it in Chicago and it was amazing! Tonight that movie is now out in theaters. Just being on set was a dream come true for me. While they were filming mostly stunt scenes while I was there. And they did not want us around to get hurt. I did get to be in one scene of the movie. Filled with reporters and cops. I got to argue with a police officer while crossing under a police line being a civilian. Yes I was in Batman The Dark Knight.

7-5-08 ~ The 4th was spent going to a couple family parties. Always a blast to enjoy a couple cookouts over the holiday.

6-21-08 ~ Having been very busy lately going from one thing to the next. I have manage to catch a few films. Ironman was really good. The Hulk was pretty good. Prince Caspian was fun too. But there is one I am really waiting for out in a couple weeks. For some special reasons I want to see it.

6-13-08 ~ I've been working extremely hard on getting things ready for October. The event I am planning is definately going to be something special. I can't wait

6-2-08 ~ Yes the name has changed on the last short film I did. It is now called Retribution. I played the part of Harry in it. I was also allowed to see the finished work. It turned out very nice.

5-26-08 ~ Yesterday I attended the Indiapolis 500 race. It was pretty interesting and I had a nice time. I've lived in Indiana my whole life and that is the first time that I've ever been to the actual race. I received a couple tickets for helping with the party the other night. So I decided to go. It was definately fun and look forward to anything else that comes up from it.

5-23-08 ~ Well earlier in the week I recieved an email that asked me to come down to Marian College for a costume fitting for a special event. When I got there it was alot more than I expected. It was to be for the Indianapolis 500 Centennial Celebration Kick Off. This event was held at the Allison Mansion on Marian College Campus. We dressed in Period costumes and the theme was set for 1909 for the kickoff party. I was asked to play the part of Arthur C. Newby. One of the Founding Four guys who opened the track. It was a fun time had by all. Pic 1 Pic

5-14-08 ~ I was invited to attend the filming for a commercial called "This is my Indy" with Tony Dungy tonight at the Indy Childrens Museum. Tony is the head Coach of the Indianapolis Colts. I was in the commercial in a couple spots playing a Dad to several kids and even getting chased by a little girl in a Dinosaur Costume. I did get to talk and meet Tony too. Click Here So it was a fun night.

5-9-08 ~ I finished up my work on Devil and the Diner. It was a fun little role and I am glad I was asked and able to take part in it. Who knows what could happen with it.

4-26-08 ~ I started my work on "Devil and the Diner". Things were definately interesting for the day. Including the part where my car's alternator decided to blow up when I got to the set. Not movie related but things are ok with it now.

4-18-08 ~ I spent today just relaxing and installing my new Car stereo. I got one with a DVD player built into it. It is something I've been looking at for a while. I just think now I need new speakers to match.

4-10-08 ~ Filming was pushed back a little bit. But things are still looking good for it. Everything else has been going great and the convention is getting better and better. More Guest and everything is working out fine.

4-2-08 ~ Well appearently one of the auditions I went to last month paid off. I have been cast in a short film that is at the moment called "Devil and the Diner" I have been cast for the Role of Harry. Which seems like a nice role. We will be shooting it later this month.

3-25-08 ~ Let's not start rumors over this. But yes today I was at Ball State University mainly to meet up with an old friend who was in town. But I am never one to pass up an opportunity. Matthew Allen and Chelsea Clinton. I know it is a little blurry. But hey it was on my camera phone.

3-20-08 ~ There is alot of work involved in the convention. Working out the deals for all the actors to get them to it, Arranging the hotel for it, Making the schedules, Lining up everything for it all. But things are really coming together and it will be a great convention overall.

3-12-08 ~ I made the announcement today of the something big that I am up too. It is not a movie like some thought. But I am putting on a convention. I am organizing it and hosting it along with some friends who are helping me out. I am happy to be able to make it enjoyable for everyone.

3-6-08 ~ Auditions, Auditions. I just got back from one in Upland for a short film I might be involved in and then I have another one on the 12th in Fishers. Along with everything else I have been working on. Things are crazy!

3-1-08 ~ Today I attended an open audition in Chicago for a new upcoming Feature Film called "Public Enemies." Hopefully I get to be a part of this film it sounds really interesting because of it being a historic 30's era piece. I guess we'll hear more on it later.

2-21-08 ~ I have been very busy with alot of stuff. Auditions, and other business. I am in the process of planning something really big too. I will have more on this later when I finally annouce it all. It is going to be fun

2-8-08 ~ I have some great news to announce. As of yesterday the 7th, I an now officially signed with the Helen Wells Talent Agency. They are my talent agency for anything needed. I am very happy to be working for them too.

1-28-08 ~ Yesterday on short notice I had the chance to participate in a short film. It is called "Taxy". Website here It was with a nice group of local filmmakers. We filmed the scene at the Ice Lounge in Indy. My part was just that of an ordinary person sitting at the bar talking. But it was a fun time and great expirience had all around.

1-23-08 ~ I got my new pictures back from the photographer today. They turned out great! You'll be very surprized! I'll be adding them up to my resume page, picture page, and other places on the website here before long.

1-3-08 ~ Through the cold and freezing weather the photoshoot is done! I toughed it out and finally got the new photo taken. I have been planning this for a while and they will definately help. It was a fun shoot with Kole Photography.

1-1-08 ~ Happy New Year! I hope 2008 is even more fun and exciting than the last. 2007 had alot of exciting things happened for me. I am feeling much better though and ready to face this exciting new year too. I spent the evening at a party and played games while snacking on junk food. It was a great time and now comes the new exciting year!

12-26-07 ~ As Usual I spent the holidays with the family. It is always nice to have a fun relaxing time which I very much needed. I am feeling extremely better. But still getting things back in order.

12-19-07 ~ The last several weeks I really haven't felt the best. What started off as a chest cold turned into pnumonia pretty quickly. The after effects are still taking a toll on me. I needed to postpone the photoshoot I had planned till I felt much better and didn't look half dead.

12-10-07 ~ The yippi contest has been extended. Some who signed up late felt they didn't have the chance that others did who had a long while to collect points. So it has been extended. So keep on signing up and you'll help me win a movie role! Click Here Just make sure you upload 2 pics of anything!

12-6-07 ~ The Music Video I worked on a couple months ago for Jon Mclaughlin and Indiana are finally completed. I got the email on it tonight, so feel free to check it out here. Click Here I do appear a couple times in the video but you can definately see me at the end. Enjoy!

11-23-07 ~ Thanksgiving was spent with the family. Just a nice time relaxing and enjoying myself. I've also not been feeling to good the last few days. Lets hope its nothing too bad. But on the bright side I got a LG voyager cellphone today. It is pretty nice.

11-15-07 ~ Things are going great with the Yippi thing. I've had a great response of people signing up to help me win the contest and I appreciate it. Just make sure you upload your two pictures!

11-8-07 ~ So you want to help me out? Here is your chance too. I need anyone who wants to help me out to follow this link and join through my link. I'll get a referral point if you do and I'll be able to see your name on the list of mine. So go for it and join! Click Here for Link

10-24-07 ~ I have been getting several other photoshoots lined up because I need several new pictures. But also a friend of mine was needing a test subject because she is getting into photography too. These are just a couple previews I received from her. Check them out. Pic 1 Pic 2 Pic 3

10-17-07 ~ Do to some mistakes and problems the website was down for a short while. Mostly while I was gone and no comp access. But it all has been cleared up and stuff will hopefully continue. Thanks everyone for the concern. It was nothing bad either and nothing I can't deal with. There were some crazy rumors going around too but no worries they were only rumors.

10-13-07 ~ The Final Season is out in theaters! I just got back from seeing it myself. I wanted to be home and in my hometown theater to see it. It meant alot for me to be able to do that and is a personal accomplishment in alot of ways. It is even better then the cut I seen in Beverly Hills back in Febuary. You can see me in several spots in the film. As the 1st base umpire in the opening championship game. Then I'm in the crowd several spots for the Final Game. But it is an all around great movie. I am happy to have been a part of it all. It is more proof that dreams do come true if you work hard enough to make them happen. Make sure and check it out!

10-9-07 ~ I just got back from my trip to Denver and Vancouver Canada. I went to Vancouver for a Highlander convention. While there I was also scheduled to take a defense knife fighting course at Academy Duello. To read about the entire adventure/story. Check it out by Clicking Here.

9-28-07 ~ Tomorrow I'll be headed to Denver for a short vacation before heading up to Vancouver Canada. Alot of things have been going on. I'll have a full report on this when I get back. Have fun!

9-24-07 ~ The meeting went very well and they have expressed and interest in signing me. I have to work out a few things. But also I am preparing a trip which will be exciting. More on this all later.

9-19-07 ~ I attended a meeting for an agency that expressed interest in me. So leep your fingers crossed. Meanwhile I've been helping a old high school friend move back to Indiana. But I have alot of things ahead and on the scehdule. The coming weeks are going to be crazy I already know.

9-15-07 ~ I was asked to ride in the Frankton Heritage Days Parade again this year. Like always I ask my friends who helped with my local HTA movies to ride too. We decided to have a little more fun this year. We made a stage on the back of a pulled trailer. Then we set up cameras and performed a fight scene on stage while riding and listening to music for the parade. It left quite an impression on everyone from what I heard. We also took home First place in the unusual category after judging. We got a nice trophy out of it too. But it was a great time and I enjoyed it all.

9-13-07 ~ Today in the Anderson Herald Bulletin Newspaper was an article about me and my dad. They came and interviewed us for the story about our expirience at the Final Season movie. You can read the article here by Clicking here. Or read the full story in detail by Clicking Here

9-12-07 ~ Tonight I was priviledged to be asked and partake in filming a music video with Jon Mclaughlin for his song "For you From Me". It was filmed at the Slippery Noodle Inn. Which is located in Indianapolis and is a local jazz and music club. It was a nice time. I'm also going to be filming at another location along the Indy canal tomorrow. Here are two pictures taken of me at both shoots by Steve another Indy actor. The first being along the canal. Canal Shoot Waiting in line

9-6-07 ~ It is confirmed and I will be participating in the music video shoot this next week. I will let you know more of this after filming it. As this will also be a very busy week coming up. Alot of things are going to be happening. Which you won't want to miss... Trust me!

8-28-07 ~ I've been contacted about being in a new music video they are filming in Sept. I'm hoping to post more about this in the coming days. As this should be something very interesting as the artist has already performed on Leno.

8-24-07 ~ Well it is comfirmed. I will be traveling to Vancouver, CA in Oct to attend the HLWW 8 convention. I'm working on getting the details fully worked out and everything in the coming days.

8-16-07 ~ I'm going to be busy a few days helping on a small film set. People needing my advice on a couple things. Plus I'm also going over alot with the sound editing on HTA3. It is coming along very nicely from what I have seen so far. Something to look forward too.

8-15-07 ~ Well everyones gets frustrated at times. I'm no different. Things haven't gone very well at one website I visit online. All because of a small group of troublemakers who can do no wrong. It has caused problems here on my site, in my email, and through my other professional sites. Which their newest solution at this other place was to ban me for 2 weeks because I was vocal about it being allowed to continue all the time. But banning me won't solve anything because the real problems will still be there in the end. I was just a target.

8-12-07 ~ Today I attended another family reunion. This is one of the other sides to the family. Which they hold it yearly now too. It was just as fun and definately interesting.

8-6-07 ~ Yesterday I attended my Family's reunion. It was the one we have been holding every year. This years was the 80th year of it. Which is something very cool. I took my special Taco Salad that I make and won Best Dish. And people wonder why I keep the recipe a secret. But It was a fun time and nice to spend it with the family.

8-4-07 ~ Got back from Chicago just fine and Rory's First Kiss.. Things went really well. I had a blast and made alot of new friends while there. I didn't get to be in much because of alot of stunt work happening. But because of my contract I'm not allowed to say anything I seen. Sorry. But from the looks of it. I might be getting the call to go back later in the month. But I guess we'll see on that too.

7-29-07 ~ What a crazy exciting day! I was sitting in church and got a call. Not that kind of calling. It was from the same people who called me yesterday. I was to report to Chicago that night to be in a film. I came home hurriedly packed and went. So yes it is confirmed. I am going to be in the feature film Rory's First Kiss. I went for one night which was alot of just sitting. But I am going to be going back for a couple more days later in the week. But for legal reasons and the agreement I signed. I'm not allowed to talk about things.

7-28-07 ~ Today I attended a meeting for a local Indiana movie that is going to begin production soon. The Movie is called Noblesville The Movie. Click here for more info. It has an interesting idea and plot to it. But shortly after I left the meeting I got a huge phone call. To which I am still in shock over and I will reveal the details of this soon enough.

7-23-07 ~ I got asked to participate in a short commercial for Indiana. It is one of the new commercials to promote travel and tourism. It was filmed down on the Indianapolis Canal. Indy Canal Website. I was one of the Paddle boaters. It was pretty fun for a short commercial shoot and met some nice people while there.

7-9-07 ~ An official announcement has been made. The Final Season will be out in theaters in Oct with a distribution deal done through Sony. It will be released in around 1000 theaters. October 12th to be exact. For more information you can check out the website for the movie. a href=http://www.finalseason.com/>Click Here As you might remember I had a small part of an umpire in the movie and then worked in the crowd as an extra for a few days when asked to stay. You can read about my adventure from last year on it by Clicking here.

7-5-07 ~ The 4th of July. The time of year to celebrate. Well I celebrated by going to the annual midnight parade. The parade that is held at midnight and is the earliest parade in the country and held in the town of Anderson Indiana. I also had a little extra fun by walking around meeting people and selling some glow sticks.

6-26-07 ~ Editting of H.T.A 3 has been going good. I'm quite happy with how the stuff has turned out with all the trouble that came up with certain things concerning it. My motorcylce has been fun though. I've ridden it a couple times. But I'm also fixing a few problems with it. It is keeping me pretty busy along with everything else. Auditions, Family, and life in general.

6-13-07 ~ Well its official. I bought myself a motorcycle. I bought an older motorcycle that will take some working on. But Its going to be a nice little project for myself and then something to learn to ride on as well. Rather then buying something new and wrecking it right off.

6-1-07 ~ Filming had wrapped on H.T.A. 3. Finally. This movie has been a total mess while filming it all. With problems coming up around every bend. I'm glad to have that one behind me.

5-20-07 ~ Re-shoots of H.T.A.3 are finally back on. After so much trouble and everything. The bugs have been worked out. The problems solved and the reshoot of the problems is back on. Finally!

5-12-07 ~ One of the surprizes I have been working on since my birthday was trying to obtain my motorcycle riding license. I wanted it for fun and expirience. I'm all the time getting ask if I can ride and have a license too. I'm happy to announce. I passed the test and achieved my Motorcycle Riding learners permit. I can legally drive a motorcycle now.

5-5-07 ~ Over the weekend I was up in Chicago. I was there for a casting call for a movie they are filming this summer called Rory's First Kiss. I'm hoping to get a callback for it this summer as it seemed very promising for a small role. It should be pretty fun considering the things I've heard about it too. I'm sure there will be more to announce on this later as at the moment I'm not saying.

4-28-07 ~ Unfortunately I wasn't able to attend the Final Season's Premiere at Tribecca. My plans changed about 3-4 different times at the last minute. They went from going to be in New York to needing to be in Los Angeles and San Fransico and nearly Orlando too. So I wasn't able to make it. But from the reports I heard from some friends. It went really well. Which I'm happy about for everyone involved.

4-20-07 ~ The Preview trailer for The Final Season is out. Click Here It is a great movie to be looking out for. Even for my very small part, Which was mostly editted but I am still in it a couple places. I am happy to have been a part of it for the expirience and friends I made.

4-18-07 ~ I finally hit the big 30. Yes today was my birthday. Am I suppose to feel old now? It is not so bad. I had a very nice birthday and got a few nice presents. Also I am going to be doing something different in the next few weeks. Which I will let more people know more about when it happens.

4-5-07 ~ The ribs are feeling better but they were pretty sore for a while. I also wanted to make note. We had a few problems at my IMDB listing with several trolls. Please just ignore them they were only out to cause trouble. If you have any questions about Official information. Check here for it or feel to email me with any questions.

3-29-07 ~ Had a scare tonight at basketball. I injured my ribs pretty good. But luckily my ribs aren't broke. While taking a charge I had all the wind in my right lung knocked out of it instantly. Needless to say I am going to be sore for a few days.

3-19-07 ~ Over the past weekend I had the pleasure of attending a wedding for the best friend of my girlfriend. I've been very busy all week actually. Here is a picture of us from the wedding though. Click Here Its not often you see me in a suit and tie.

3-8-07 ~ The Final Season will be making its World Premiere at the Tribecca Film Festival on April 28th in New York. It is part of the ESPN sports tribute. And will play a few times throughout the week there. For more information. Click Here

3-1-07 ~ Lately I've been making a superhero costume and writing a backstory for my charactor that I came up with. I submitted it for the "Who Wants To Be A Superhero" Season 2 auditions. I had to send in a taped audition because I couldn't attend one of the live audition sites. Not expecting anything from it but it was fun. Check me out as a superhero. Click Here

2-22-07 ~ I've been working on something lately that is almost finished and was something I felt like doing for fun. But it is definately using my creative ability. Something I love doing when I can on any project. I'll let you know more in the coming days when it is finished.

2-10-07 ~ I've been finishing up the music video for the local band called Kyxx. Putting the final touches on it and putting it to DVD for them. It turned out pretty nice. We had a small screening with the band and they enjoyed it too.

1-25-07 ~ I'm starting a new project right now. Its not a film or anything like that. It is something different which won't be done for a while. It is in the planning stage which I'll then have to make it all real. Which involves writing, costuming and more. But most of all it should be interesting.

1-14-07 ~ Back from Los Angeles and the movie turned out great! Everyone is going to love it. A nice mix of drama and comedy. It is all around going to be a great movie. It was also nice seeing everyone again. I did attend the wrap party held at the Meridion in Beverly Hills too. Everyone had a great time.

1-10-07 ~ They will be screening The Final Season in Beverly Hills over the weekend. My plans have me in Los Angeles. So I will get a chance to see it finished at the screening.

1-2-07 ~ The new year is here. 2007, The last one went by too quick. Hopefully I have another good year and as great as the last one. Happy New Year!

12-27-06 ~ The holidays were nice and relaxing. I spent it with family and had a great time.

12-16-06 ~ I got my new headshot pictures back and I am very happy with how it turned out. Here is a preview of the new picture. Click Here

12-7-06 ~ I was able to get away for a vacation for a little while. I traveled to Denver. I was able to spend a few relaxful days shopping and sightseeing. I even was able to go up into the mountains to a small casino for a little fun.

11-21-06 ~ I was able to get a couple pictures off the Ghost Whisperer DVD of the episode I was in. Yes the DVD's are widescreen. So it showed more of my face on the upclose shot. Pic 1 Pic 2 Pic 3 Pic 4

11-10-06 ~ I had time to get some new pictures taken. It will be a few days before I get them back to post here. They are nothing too big. But I'm sure they will come in handy for a few things I needed to get them for.

11-4-06 ~ I was asked to film and put together a music video for a Local Band called Kyxx. They were a pretty nice band. So I was busy filming on the 4th and 5th and will be editting it for a while.

11-1-06 Season One of Ghost Whisperer is now available on DVD. Please make sure you pick up your copies. If you see me and ask nicely. I'll be happy to autograph it for you if you'd like.

10-31-06 ~ Halloween... Yes I did dress up for halloween. *smile* It was just for fun and for the kids as I was passing out candy. I didn't get a good picture because the camera had disappeared. Sorry.

10-20-06 ~ During the summer I helped my cousin who was wanting to make the basketball team for his schools 7th grade team. I helped him out and taught him a few things. As well as played against him in a few games of one on one. It gave me some extra exercise too. But I'm happy to say he made the team.

10-9-06 ~ The last problems with HTA 3 had to be put on hold for a little bit while certain new problems got worked out. Which hopefully it won't be too long.

9-24-06 ~ Things have been really hetic here lately. My father was in a car accident. So I've been having to help take care of a few things with him and make sure certain things get done. He is ok though and came out with a broke wrist.

9-16-06 ~ I was asked to ride in the annual Frankton Heritage Days Parade again this year. It was quite fun as usual. I asked a few of my castmate from HTA 2 to join me in riding this year. Click here to see a picture of us getting ready to take off on the parade.

9-8-06 ~ The technical problems concerning H.T.A 3 have been slowly being worked out. Finally. After way too many problems with it. It is getting solved.

8-22-06 ~ IMDB finally has my headshot picture and resume updated and listed. So be sure to check my profile out there.

8-9-06 ~ HTA 2 is finally available on DVD and VHS. For those wanting to catch the exciting sequel to the first one with a great story. You'll definately notice a vast improvement in the quality compared to the first one. Check out the website for pictures. Click Here

7-25-06 ~ HTA 2 will be available soon enough. HTA 3 is still getting a few problems worked out about it. Just be patient for those that are curious.

7-16-06 ~ IMDB listed me in the cast for The Final Season. Click here I was an umpire and the story is below.

7-5-06 ~ The 4th of July was spent at a couple cookout parties. You can also check out this picture of me at the annual midnight parade. Click here

6-26-06 ~ I got back from the movie set of The Final Season. You can read about my adventure by Clicking here. There are good points and bad points. You'll just have to see how it went.

6-14-06 ~ I got a e-mail today that I didn't expect. I will be working in a few days on the set of a new movie. It is called The Final Season. It is starring Sean Astin, Rachel Leigh Cook , Powers Booth and lots of others. I will be working as a umpire for the movie.

5-22-06 ~ Well today was fun and relaxing. I caught up on some stuff too. I also went to a Graduation Party and a Baptizing. A quick snapshot of me today.Click Here

5-9-06 ~ I am finally officially listed on IMDB. I was listed for my expirience on Ghost Whisperer's 14th episode. I'm the Concerned Citizen. Click Here Now comes the fun part of adding my other credits to it.

4-27-06 ~ I'm finally feeling better after being sick for several days. Needless to say after an extended cold. The first day of playing basketball was not so much fun.

4-19-06 ~ Turning 29 is definately an expirience. My birthday was spent relaxing and playing with my PSP. I got the 4 gb hard drive for it. That will give me something to watch on those long trips and flights! MP3's, Videos, and a wireless internet browser. Quite a little toy.

4-3-06 ~ Film editting of H.T.A 2 is done. It has been given to the sound editor to work over. Things are turning out. Better then expected. Now to finish with H.T.A 3.

3-21-06 ~ The re-filming of the few problem parts of H.T.A 2 are finally finished. This definately worked out better and it should be done soon.

3-7-06 ~ I finally got my car back. It seems to be working pretty good. Now I can do a few others things a little easier. Since I can get around.

2-18-06 ~ Well from all the good luck I've been having I knew something was to come up. My car had a little problem. Lets just say it needs a new head gasket.

2-9-06 ~ There were some problems with the filming of H.T.A. 2 and 3. There are a couple scenes that have to partially be redone due to certain things changing. But things usually work out better when those problems arise.

1-29-06 ~ Things have been extremely hectic with everything I have going on. I've been looking at a few other parts. Getting things done with the Headshot and resume too. So things are really looking up.

1-14-06 ~ The Episode Last Execution of Ghost Whisperer that I was in aired last night on CBS. It was a really nice episode. I was in 3 of the shots. Standing behind Jennifer, Walking on my Cell and Walking up to the scene. Here are 5 screen captures with me. 1 2 3 4 5

1-9-06 ~ It is confirmed! My episode of Ghost Whisperer will be shown on Jan 13th. So check your local CBS TV stations for Ghost Whisperer Episode 14 Last Execution and look for me!

1-2-06 ~ Happy New Year! 2006! Hopefully this year is as exciting at the last. Here is a pic of me on New Years. I hope you had fun! Click Here

12-29-05 ~ Well there is always something up with me. My local newspaper got word I was in Hollywood and was going to be on the show Ghost Whisperer. They did this article about me. Click Here

12-19-05 ~ I'm back from Los Angeles. All I can say is Wow! What a trip! That was great! For the whole complete story. Which I know you'll want to read. Click Here

12-11-05 ~ I'll be leaving for Los Angeles. I'll be visiting the set of Ghost Whisperer while I'm there. I'll be sure to have the report when I return.

11-27-05 ~ Thanksgiving was good. I spent it with Family and friends. Also had a early Christmas with part of the Family soon after because were all so busy anymore. Only time we have free!

11-16-05 ~ Wow! Like I said there has been alot going on with me. From Highlander 5 stuff to even Ghost Whisperer. But to read about it all. Click Here

11-5-05 ~ Well I finally was able to get some pictures up from my two new movies. So feel free to check them out. H.T.A. 2 and H.T.A 3 After a long time in the making. Things are finally coming together and looking good.

10-28-05 ~ There has been alot going on with myself lately. Everyone knows I've had a few things going on that could be in the works. Lets hope they happen. Just keep your fingers crossed.

10-17-05 ~ Filming of H.T.A. 2 and 3 is going great. Things are nearly complete. As like all movies. There has been some problems come up. But I'm very happy with what I have seen so far. I'm sure everyone will enjoy them..

10-5-05 ~ Ok here it is. The story about myself and Jennifer Love Hewitt. It should answer some questions that everyone has been wondering and asking me about. Click Here So go ahead and read the story. I'm sure you'll find it interesting.

9-24-05 ~ I was able to attend my 10 year class reunion. It was quite interesting seeing some old friends from school and more. Seeing how their lives were turning out. It was a fun night filled with laughs, dancing, and a great time was had by all.

9-16-05 ~ My leg has been feeling alot better. Thanks to those who emailed me wishing me a speedy recovery. I have been able to run on it better and I have started back playing softball. So things are getting back to usual.

9-7-05 ~ Labor Day weekend was quite eventful. From Watching the fireworks in Indianapolis at Sky Concert. To going to Paramounts Kings Island and riding all the rides. It was nice to be able to relax for a while. Photo

8-27-05 ~ A few members from the official highlander site from Indiana planned a get together at Turkey Run State Park here in Indiana. It was a fun filled day with Food and much more. It was nice to meet all those that came Group Photo

8-10-05 ~ Alot of people have heard that Highlander 5 The Source is set to start filming soon. Me being an actor and a big fan of Highlander. I would love to have a part in this movie. I've been checking the casting information. But a few friends gave this idea. Be sure to vote for me to get even a small role. Click Here You never know what can happen.

8-2-05 ~ There are always things that arise in everything that are unexpected and can casue delays. Some you don't expect. I had to delay filming for a few days because of some things going om. From having to attend a funeral to pulling a muscle in my leg during softball. But like always things do go on one way or another.

7-18-05 ~ Filming has been going great on HTA 2 and 3. Lot of work still has to be done. But even with my hectic schedule. I was finally able to get a couple pictures online from the new movies. They can be checked out at the site for the movies. Click Here to see them.

7-5-05 ~ The holiday was great. It was just spent with Family and friends. Went to the annual midnight parade and spent the day at a cookout with family and friends.

6-22-05 ~ Softball has been great. We have a great team and only lost just one game. We won the local ASA Division III championship for the opening season but we will be playing the second season part too.

6-11-05 ~ I was asked to perform a sword demostration for the grand opening of Lee's Theatrical Productions. I appreciated the chance to be able help them out during their opening. Something great for the area.

5-30-05 ~ Competition has been going great. We have only lost one game which was the first game playing together with the new team.

5-19-05 ~ Things have been a total blur lately. But it is nice to be able to know that no matter what happens you can be honest and truthful in everything that happens.

5-1-05 ~ It it confirmed I will be playing Softball again this summer. Time for some fun and competition

4-21-05 ~ Was in Attendance of Star Wars Celebration 3. Click here for pictures

4-18-05 ~ My Birthday was spent just having a good time. I'm getting too old at 28. 1 2

3-27-05 ~ Filming for a couple smaller scenes of HTA 2 and 3 have been taking place. After much delay these are finally getting started togther.

3-10-05 ~ Costumes are still being finished for HTA 2 and 3. After many Delays these are starting to come together

2-13-05 ~ I was spotlighted for a second time by the APFC. I did quick interview with John Bierly the editor and it was placed in the online fan club newsletter Issue 43. It was about my Walkabout Workshop expirience from a year before. (story coming soon)

1-10-05Due to the weather conditions HTA 2 and 3 have been put on hold again while more details and costumes are worked out

12-25-04 ~ Christmas was spent with Family and friends this year. It was good to just relax for a while.

11-6-04 ~ Filming for H.T.A. 2 and 3 will be starting soon. I have been making arrangement to finally get these projects underway. It is going to be quite a expirience especially while getting the free time to get things done. .

10-12-04 ~ Final planning for HTA 2 and 3 are being made. Both movies are being planned to be filmed together. These two movies should turn out better then expected.

9-18-04 ~ I was ask to ride in the Frankton Heritage Days Parade. I was treated like a celebrity. Here is a picture of me on my Camaro during the parade. It was quite a expirience.

8-30-04 ~ I will be filming and editing a music video for the Blue Grass Gospel Band Next Generation soon.

7-15-04 ~ Due to some health and other problems arising. Pre-production with HTA 2 and HTA 3 has been pushed back for now. A few things have to get taken care of first.

6-30-04 ~ I have won a couple of local awards for Madison County here in Indiana. They were voted on through the local newspaper. You can check them out here.

6-19-04 ~ Things have been extremely busy with softball and more. Rain delays and everything but still having a blast..

6-8-04 ~ I talked to a few who are interested in being cast for my two new movies. Hoepfully we can begin to film as I finish up things in the coming weeks.

5-26-04 ~ I have the script finished for HTA 2 but I am also writing the script for HTA 3 to go along with it. Hopefully we can film them both.

5-15-04 ~ I joined a softball team for the summer. It is just a local league but It will be fun.

5-7-04 ~ Seems things are in the works for HTA 2, I have been writing the scripts for them and hope to have them finished before long.

4-18-04 ~ I turned 27 today and it is hard to believe I am that old.

3-17-04 ~ Things have been crazy here lately since the Walkabout. I m enjoying all the publicity and everything that has came with it.

3-2-04 ~ I had the chance to attend the Highlander Walkabout Workshop Feb 28-29 in Los Angeles California. You can check out my incredible expirience here. Walkabout

2-13-04 ~ I found this older picture of me and decided it needed a place online because of who it was with. Check it out. Picture

1-3-04 ~ I did a newspaper interview for the local newspaper. Here is the Article

12-25-03 ~ Christmas was spent with friend and family and it was a nice and relaxing time.

11-10-03 ~ I am currently writing a sequel to HTA.

10-1-03 ~ H.T.A is now Available on DVD and VHS check it out! H.T.A.

9-10-03 ~ Final editing is being made on H.T.A. It is finally finished!

8-19-03 ~ Sound editing is in the process of being completed on H.T.A. things are very hectic and busy right now!

7-28-03 ~ Found out I will be playing softball for the late summer league. Just what I need to relax and have a little fun.

6-21-03 ~ Final filming is taken place on H.T.A. After all the recasting and refilming of scenes after the problems Things are looking good

5-29-03 ~ Took the official umpiring test for my area. I now have my license to be a official umpire for any local baseball game in the area.

4-14-03 ~ More filming of H.T.A has been going better. Hoping to have it done ahead of schedule. There is alot of work in Directing, Starring, and Editing it all.

3-27-03 ~ Recasting the final role for HTA has been taking care of after some health and other unforseeable problems

2-14-03 ~ After having a small problem with actors H.T.A will be filming more scenes soon since the snow is finally getting around to melting.

1-20-03 ~ Some Filming of H.T.A has been pushed back a few weeks due to all the massive amounts of snow around.

12-25-02 ~ Christmas went well spent it with Family and friends most of all and yes I got another sword for christmas. A very nice one too.

11-19-02 ~ Filming is going well but it looks like it will be pushed back several weeks to work out the main problems.

10-12-02 ~ Still filming H.T.A. More scenes are being shot daily. It is just taking forever due to certain problems coming up.

9-14-02 ~ Preliminary filming started on H.T.A. That is all I can tell you at the moment. Its top secret and very hush hush.

8-20-02 ~ Filming of HTA has been pushed back a few weeks due to time and scheduling problems.

8-9-02 ~ Began Contacting Actors and Actresses who are going to be in the project along with me.

7-27-02 ~ !~It is Confirmed~! I will be Starring and filming a small Amateur movie called H.T.A.

7-14-02 ~ Currently Looking at a script to begin film in late summer early fall.

6-28-02 ~ Possibly directing amateur movie, as well as starring in amateur movie. A script is in the works. Who knows what will happen for sure.

6-17-02 ~ Tried Out For The Atlanta Braves Baseball Team at Ball State University Diamond

5-28-02 ~ In talks to work on a new movie. (Small Project)

5-03-02 ~ Was In attendance of Star Wars Celebration II convention held in Indianapolis Indiana at the Convention Center part of the RCA Dome , May 3rd-5th

3-01-02 ~ Will be Spotlighted by Adrian Paul in his P.E.A.C.E Fan Club Worldwide. May Issue 33
(~First Guy To Ever Be Spotlighted~) Peace Article

12-3-01 ~ Website Opens



Keep Checking Back!



~Social Media~












Back to Main Page